Sonfjället – one of Europes coolest national parks
Alone and with a majestic splendor, the mighty Sonfjället rises out of the woodland. Regardless if you clime Sonfjället during winter to enjoy skiing, or during summer to search for bears and hike, is Sonfjället a great experience for everyone!
Given that Sonfjället boasts with its 1278 m.a.s.l this creation is hard to miss if you are in Vemdalen with surroundings. Thank to its hight the snow stays long into summer, and many of Vemdalens local skiers hike up and gets some runs just by midsummer. Hiking up Sonfjället with skis and packing is tough even for the trained, but we have never heard anyone say "it wasn't worth it". If you want exakt tips on where to go or ski we recommend you to talk to any of the locals in the area. If you don't like alpine skiing the area have some different trails for cross country skiing, that also works as great hiking trails during summer. A ski tour from Nysätern up towards Sonfjället and then on to Sododalen is one example on a experience hard to describe. And if you are so lucky that you get a day with blazing early summer sun, we promise you will give the day 5 out of 5 possible!
Get help from one of our guides
With the help from a guide your chances of example seeing a bear goes up. The fells and surrounding forests are known as the most important holds for the bears in Scandinavia. Except bear watching you can be guided to all the other secrets in the national park.
Nyvallen, Nysätern och Dalsvallen are natural starting points for both shorter and longer routs, with a guide or on your own. From Nyvallen a shorter hiking trail starts that can be good if you don't want walk to far. On this trail can kids and grown ups read about nature and look for carved wooden animals in the forest.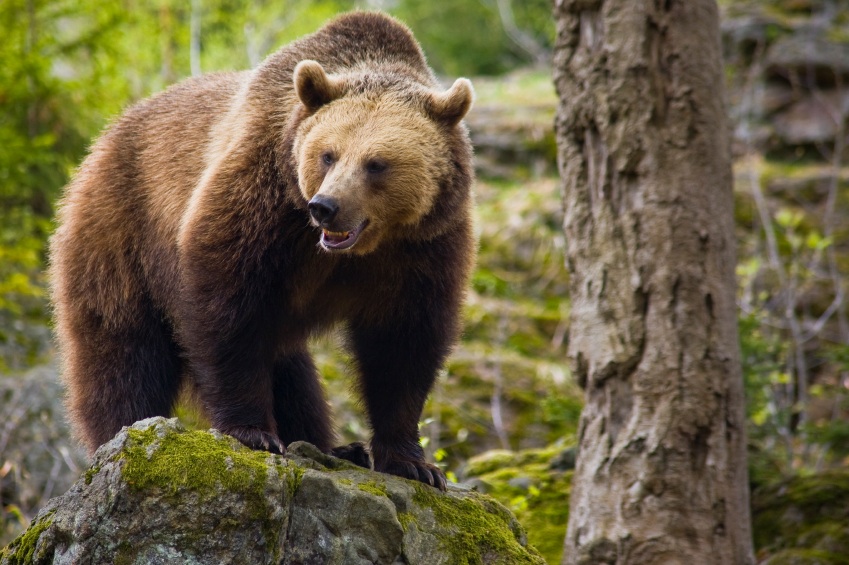 Vemdalens hiking weekend, a Swedish charter trip
If you don't want to spend time om planing tours, book guides and activities we recommend you to join Vemdalens hiking weekend the 2-5 august. In our different accomodation-packages it includes food, bus transfer and guided tours in our most popular areas, where Sonfjällets is one of the main attractions. You can choose if you want to go on a hike with Lisa Öberg, scientist in fell- and mountain ecology and philosophy doctor in biology. If you are more interested in animals you can go on a exciting bear safari with Sune Halvarsson who lived very close  to the area for most of his life. Sune will guide you in one of Swedens most bear densest area and show you different types of animal tracks, and if you are really lucky you might get to see a real bear (at a safe distance).
You can get more information about Sonfjället and other national parks here or read this article about Sonfjället hear!
Spara

i Mitt Äventyr